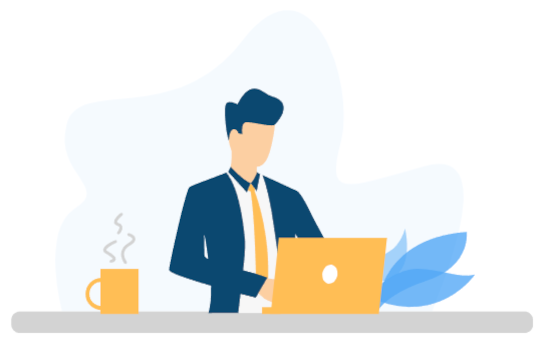 Our hackathons offer to students the chance to get a great job by participating in an online hackathon. Students who respond properly to the challenge of the hackathon will be considered for a job inside the company that organises the hackathon. The jobs for the participants in the online hackathons are offered by large companies of by promising start-ups.
Each hackathon has a number of preparatory lessons designed to help students in the process of addressing the challenge. Participation in the hackathon is free for students. At the end of the hackathon all students will create a video pitch. For tech hackathons students will be required to develop software or to solve a technical task.
There are three types of hackathons:
Tech hackathons are designed for students who like technology and are mainly related to computer science. Students participating in tech hackathons are likely to receive challenges involving computer programming, robotics and other advanced subjects. If you are interested to become a computer programmer, a data scientist or an analyst inside an attractive company, a tech hackathon is the right choice for you.
Business hackathons are designed for students who are looking for a job that is not technical although it usually involves software platforms. Participants in these hackathons will get job offers such as consultant, accountant, marketing specialist, social media analyst etc.
Social good hackathons are designed for students who wish to work as volunteers in attractive social projects. Such hackathons are organized by non-profit organizations and offer rewarding experiences. The hackathons in this category may cover a broad range of subjects such as culture, ecology, charity or technology.

Enrollment

In order to participate in a hackathon users must create an account at talent.nextlab.tech. After signing-up students will see a list of available hackathons and will be able to apply for the ones that seem interesting. Applications must be approved by the organizers. Accepted students will see the preparatory lessons and the challenge in the "Calendar" section.
Who can participate

Any student enrolled in a university at a bachelor, master or Ph.D. level may apply to a hackathon. Proof of being a student may be required by the organizers. There is no geographical limitation regarding the universities where the participating students are enrolled. However, employers usually concentrate on students located in certain cities where they have offices so please read the presentation of the hackathons before applying.
Language

The language of the hackathon is chosen by the employer depending on the targeted area. Hackathons are usually offered in local languages. Training materials may partially in English even if the hackathons are offered in other languages.
Employment

The objective of our hackathons is to offer employment to talented students. Employment may occur immediately after the hackathon or after a waiting time. Employment is also subject to market conditions. Employers will hire only some of the students who respond to challenges. Responding to a challenge does not guarantee that you will be employed by the organiser of the hackathon.
Other benefits

Students who participate in hackathons engage in exceptional learning experiences. They receive guidance from experts during online meetings and have access to exceptional content. Our hackathons are linked to the academic curricula of top universities and by participating in them you will also prepare yourself for the great future job. We encourage students to actively participate in multiple hackathons in order to broaden their horizon.
Do not hesitate to contact us.